7th International Conference on Information Technology and Science (ICITS 2019) will be held from the 15th to the 17th of June, 2019 in Hong Kong.
The conference has been established over the recent 7 years as an important conference where academicians, scientists, researchers and industry professionals from around the world can present their research results and network and share ideals.
Areas of interest:
ICITS 2019 areas of interest are listed below. Other topics within Information Technology and Science will also be considered.
Information Technology
Information Systems and Technology
International Business
Accounting and Financial Information Systems
Business Strategy and Information Technology
Management Information System
Information Systems Planning and Management
The Application of Information Technology
Internet Technology
Computer Simulation
Programming Languages
Ecommerce and Egovernment
Information Technology Management
Wireless Communication and Mobile Computing
Education system and its application
Information economics and Management
CAD/CAM/CIM
Bioinformatics and Computational Biology
Business Intelligence and Management
Communications and Networking
Computational Science and Technology
Data Mining, Data Warehousing and Knowledge Discovery
Energy System and Engineering
Grid-computing, Supercomputing and Cloud-computing
Hardware and Software Co-design
Health and Medical Science and Technology
Human-Computer Interaction
Image and Signal Processing
Industrial and Environmental Engineering
Information Science and Technology
Intelligent Robotics and Autonomous Agents
Modeling and Simulation
Pattern Recognition and Information Retrieval
Security and Safety
Smart Card and RFID Technologies
Soft Computing and Intelligent Systems
Ubiquitous Computing and Embedded Systems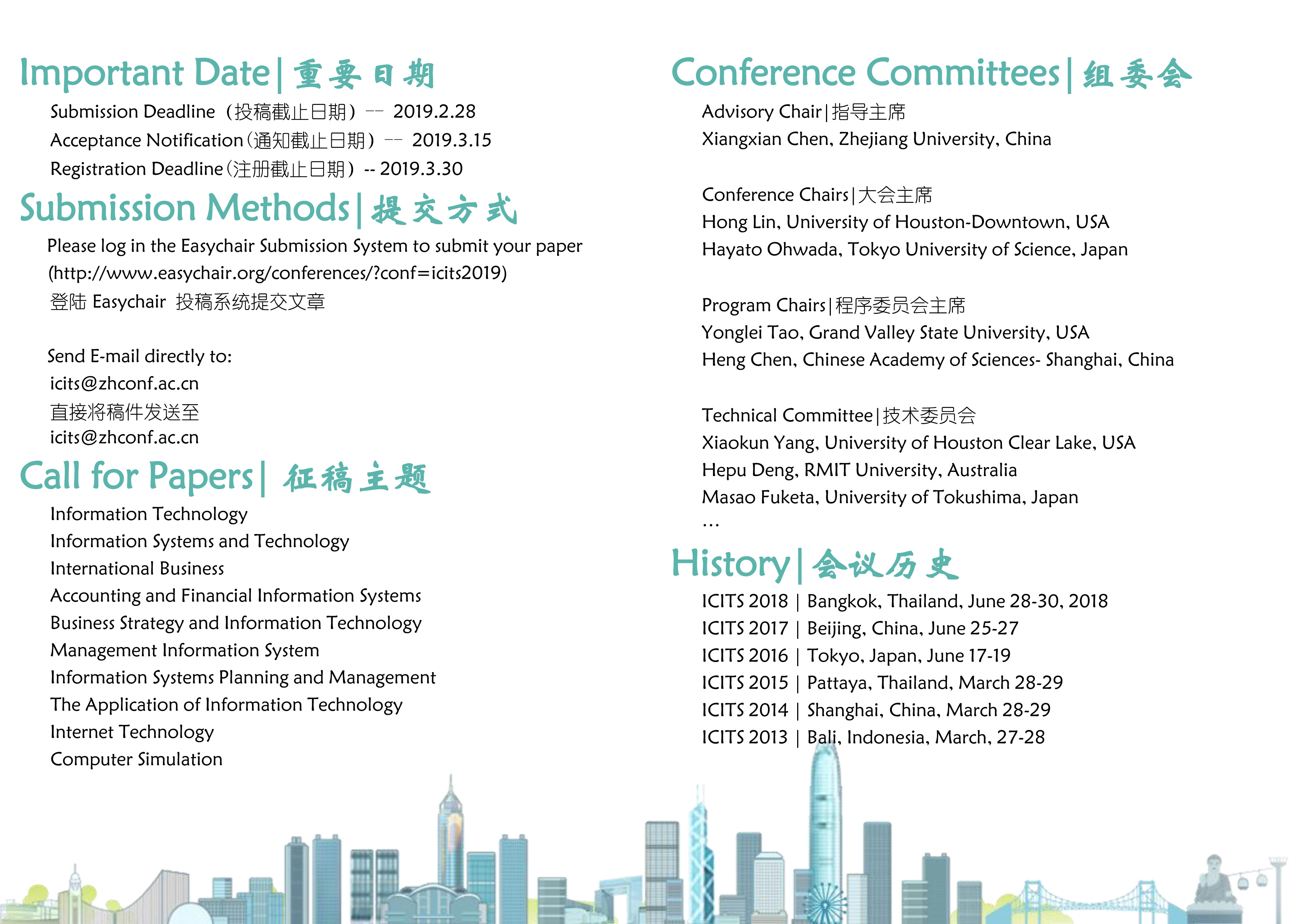 Call for paper of 2019 to be announced soon.....
Download as PDF